K hub store opens in Katherine, supporting local Indigenous community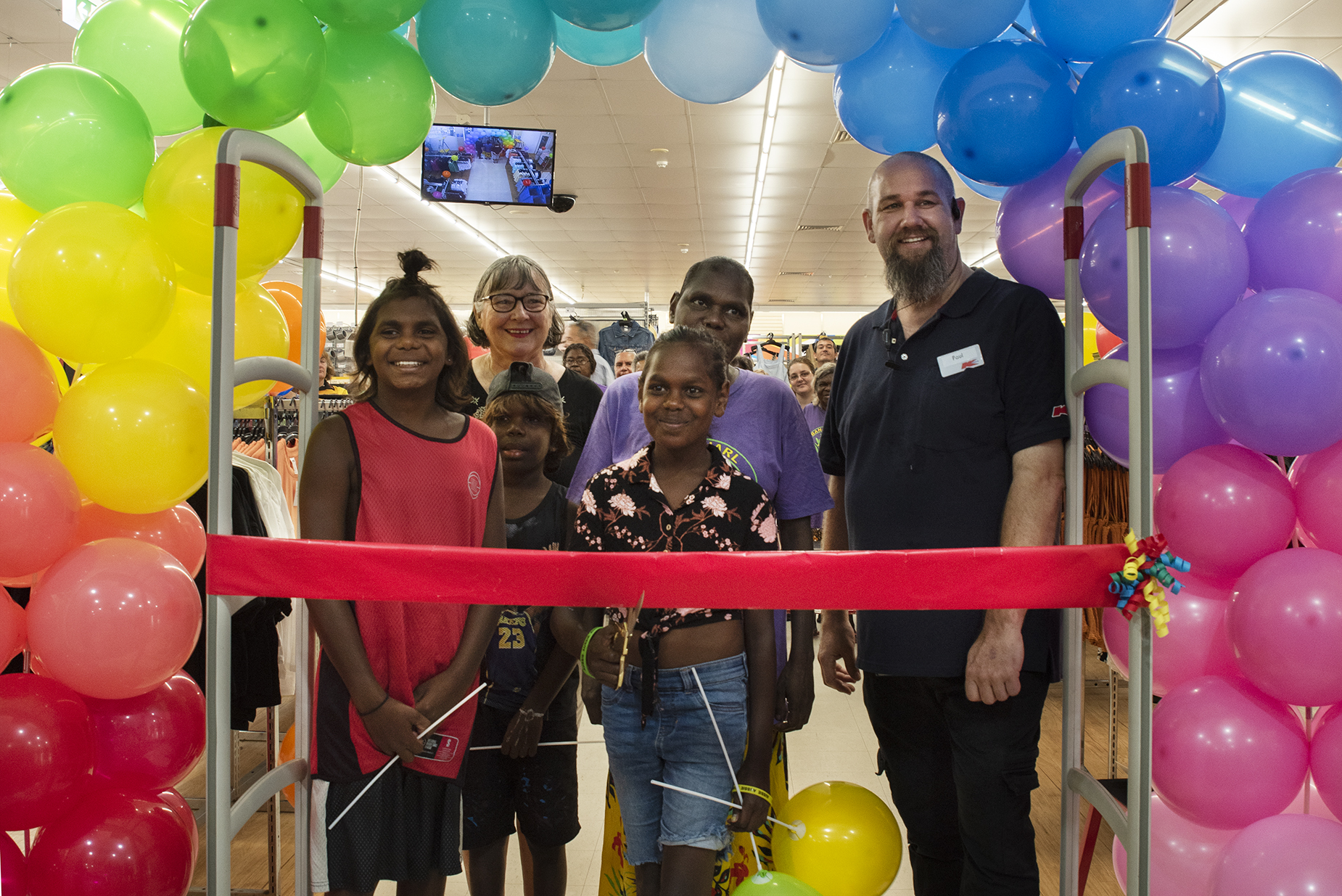 In January 2021, the new K hub store opened in Katherine, Northern Territory. The area has been a meeting place for Indigenous people for thousands of years and remains so today. Kmart Group was honoured to have 20 Elders from the Banatjarl Strongbala Wimun Group provide the Welcome to Country with a special smoking ceremony.
Local Jawoyn girl, Sherona, officially cut the ribbon and opened K hub Katherine for trade. The Katherine store currently has three Aboriginal team members out of the total 17 team members. Katherine is a retail and cultural hub for many towns in the greater Jawoyn region and the Kmart Group team is committed to learning more about the local Aboriginal community and immersing themselves into the culture of the Jawoyn people.
While in Katherine, team members from the Melbourne corporate office had the opportunity to visit Barunga (an Aboriginal community located about an hour out of Katherine), where Kmart Group had previously donated towards a Remote Laundries project. The project, run by Aboriginal Investment Group, supplies laundry facilities to local community members so bedding and clothing can be washed efficiently and hygienically, helping to prevent serious skin conditions like scabies, which affect children living in the community. The visit to Barunga was a humbling experience for the Kmart team.