Economic and community contributions
We make a positive contribution to the communities in which we operate.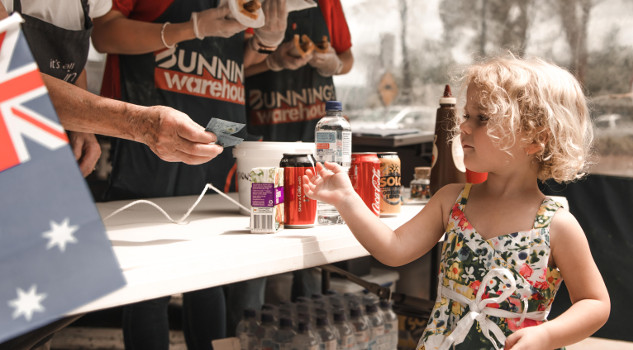 As one of Australia's largest private sector employers, our impact on the economy is significant, supporting almost 114,000 jobs, including over 105,000 in Australia and generating a total economic contribution of $34.1 billion. In the 2021 financial year, we paid $20.9 billion to suppliers, $5.3 billion in salaries, wages and other benefits to team members, $3.5 billion in payments for rent, services and other external costs and $1.3 billion in taxes and other government charges.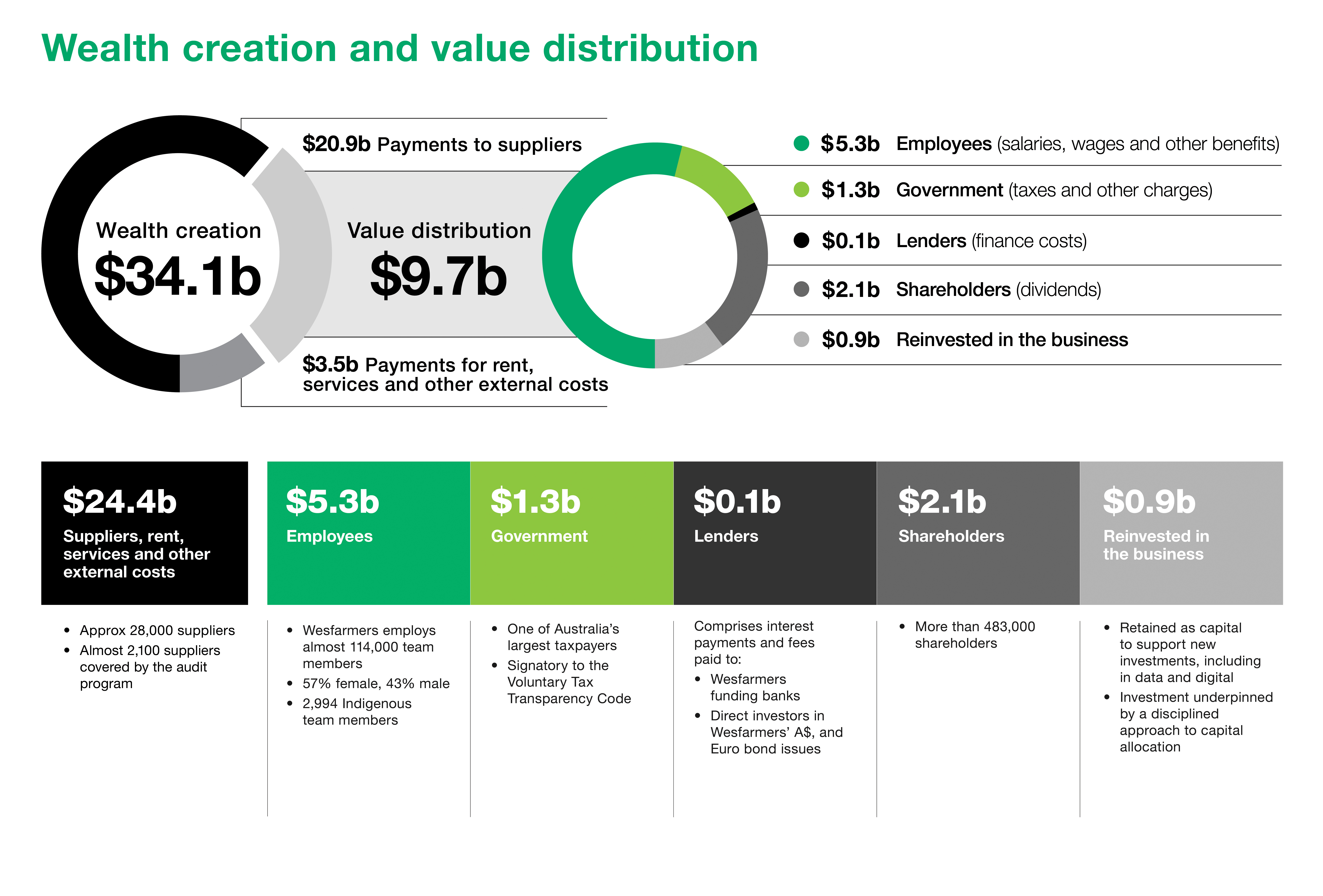 GRI 103-1, GRI 103-2, GRI 103-3, GRI 201-1, GRI 413-2